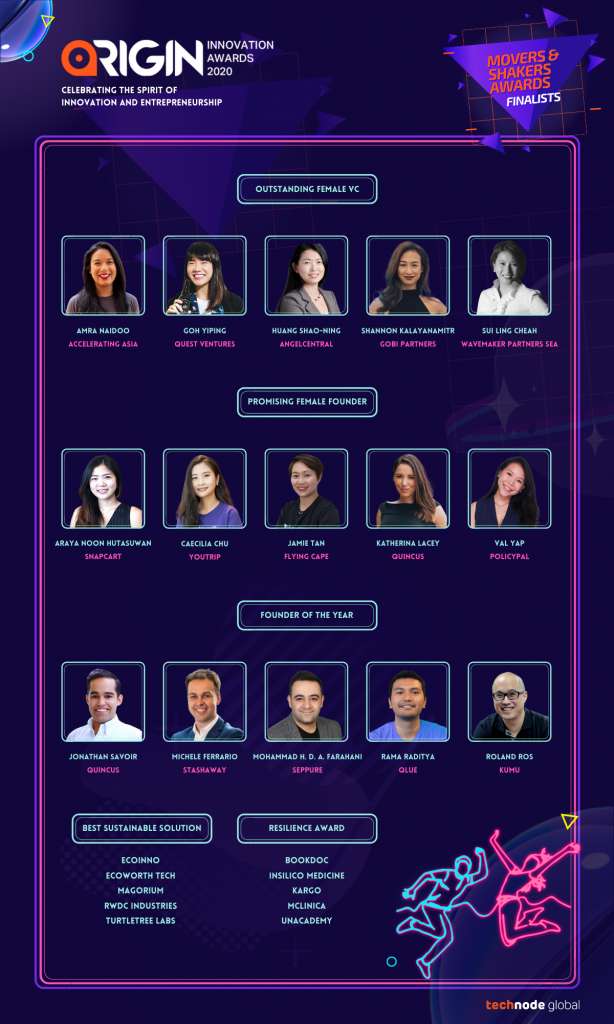 ORIGIN Innovation Awards is APAC's esteemed accolade for tech innovation which aims to provide recognition to companies that have exemplified the spirit of innovation and entrepreneurship in the running of their businesses. The inaugural ORIGIN Innovation Awards started in 2020 as an initiative by TechNode Global with a goal to build a dynamic community in propelling them to soar to greater heights.
For this year's Movers & Shakers Award – Promising Female Founder category, Flying Cape is proud that our founder Jamie Tan emerged as one of the 5 finalists. Congratulations to all finalists!
For more information, refer to the following link:
ORIGIN Innovation Awards 2020: finalists
About TechNode Global
TechNode Global is a Pan-Asia tech platform offering premium tech news, cross-border businesses, events, and tailor-made marketing solutions for startups, VCs, corporates, and other industry pioneers. With a vast network in global innovation and entrepreneurship, TechNode Global facilitates cross-border partnerships and businesses.