Flying Cape is proud to present our education advisory panel comprises experts covering the major subjects in our education system – English, Mathematics, Science & Chinese. With their expertise and experience, our goal is to share with you tips and advice that will help push your child to the next level in their academics.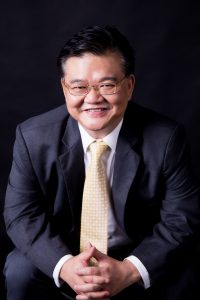 Mr Norman Tien
Founder of Neuromath Learning Centre
About Mr Norman Tien – Specialist for Mathematics
For over 20 years, Norman has successfully blended cognitive psychology in math training, helping thousands of struggling children improve their results from F to A.  Through his innovative and creative methods of teaching, students found meaning in numbers and patterns, and were empowered with effective strategies to solve even the toughest math problems.
His focus in recent years has been in the area of R&D, developing new technologies that help to enhance math learning and to enhance cognitive skills. His work in neuroscience has led to the creation of TruFocus™, a revolutionary system to improve attention and focus, eliminating careless mistakes in math.
Norman has been invited to share on Singapore radio and television stations such as Capital 95.8FM, Money FM 89.3, 938Now and channel OKTO, talking about the advances of technology in education and how developing math talents early can groom the future thinkers and problem solvers we need. He also has spoken at various parent workshops and symposiums on how to prepare for the PSLE as well as getting children ready for Primary 1.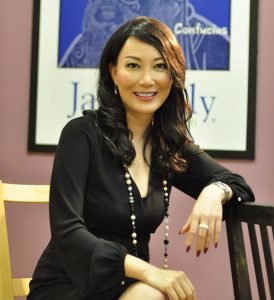 Ms Elly Sim
Founder of Jan & Elly English Language School
About Ms Elly Sim – Specialist for English
When Elly Sim had her daughter Sara in the 1990s, she found Singapore lacked the kind of educational environment she envisioned for Sara, and developed her own curriculum based on the latest child development and psychology standards of the day.
In the years since then, the singular vision and uncompromising focus on the importance of literacy, along with making learning fun, have driven Elly to continually refine the teaching of the English language, with a heavy emphasis on literacy as a life skill.
When Elly founded the school, she had recently earned her Bachelor of Science degree in Child Development & Psychology. Her knowledge would form the foundation for the practices that have worked so well to help children enjoy learning.
Elly has been invited to share on Singapore radio such as FM 93.8, FM 90.5 and expert panels to talk about American English vs British English, how to inculcate good reading skills in young children, the importance of literacy skills and preparing children for Primary 1. She collaborated and still does, with The Speak Good English Movement and the Singapore National Library Board to conduct English pronunciation awareness workshops and advocates for good spoken English. Elly was also appointed by local primary and secondary schools to conduct pronunciation awareness and speech presentation workshops for their teachers and students.
Ms Chris Lai
Senior Teacher at Smart Science Lab
About Ms Chris Lai – Specialist for Science
Smart Science Lab is a premier institution doing experiential learning for more than 16 years. With over a decade of experience, Ms Chris Lai has been inspiring children from 5 years old onwards to gain an edge in Science. The nature of Smart Science experiential classes and her light-hearted lessons often puts a smile on the children's faces during learning.
She instils effective methods for Science open-ended questions and shares relevant current affairs or discoveries with her students, improving their abilities to apply Science concepts in their lives or society.
She has been conducting outdoor learning trips, headstart programs, exam coaching workshops and PSLE intensive camps to boost the student's learning. Ms Chris also facilitates interviews with The Straits Times on "Getting girls interested in math and science" and Channel U on encouraging preschoolers to begin exploring science.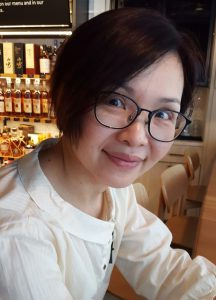 Ms Lee Kuan Fung
Founder of Lulele Learning Space
About Ms Lee Kuan Fung – Specialist for Chinese
Ms Lee Kuan Fung is the founder of Lulele Learning Space. She has more than 20 years of working experience in the Chinese media industry both locally and overseas, covering a wide spectrum from editorial content production to platform management. She set foot in the Chinese Language education of local students as early as in 2004 when she was an Editor of a student publication with Lianhe Zaobao. Prior to leaving the media scene, Kuan Fung was in charge of developing a digital learning and reading platform for students.
Over the years of working in the local Chinese media industry, the declining standard of Mother Tongue language has spurred Kuan Fung on to helping kids in learning the Chinese language, as well as cultivating an appreciation of the culture. Lulele Learning Space's signature programme is an interactive Hanzi learning programme called Easi Chinese. Developed locally for local children, this programme aims to help children master Chinese characters in a fast and fun way by using animations and pictorial aids. Kuan Fung is committed to creating a creative and fun learning experience for children in learning the Chinese Language.
Kuan Fung is currently a council member of Promote Mandarin Council. She also sits in the Publication Consultative Panel of Infocomm Media Development Authority as a member.