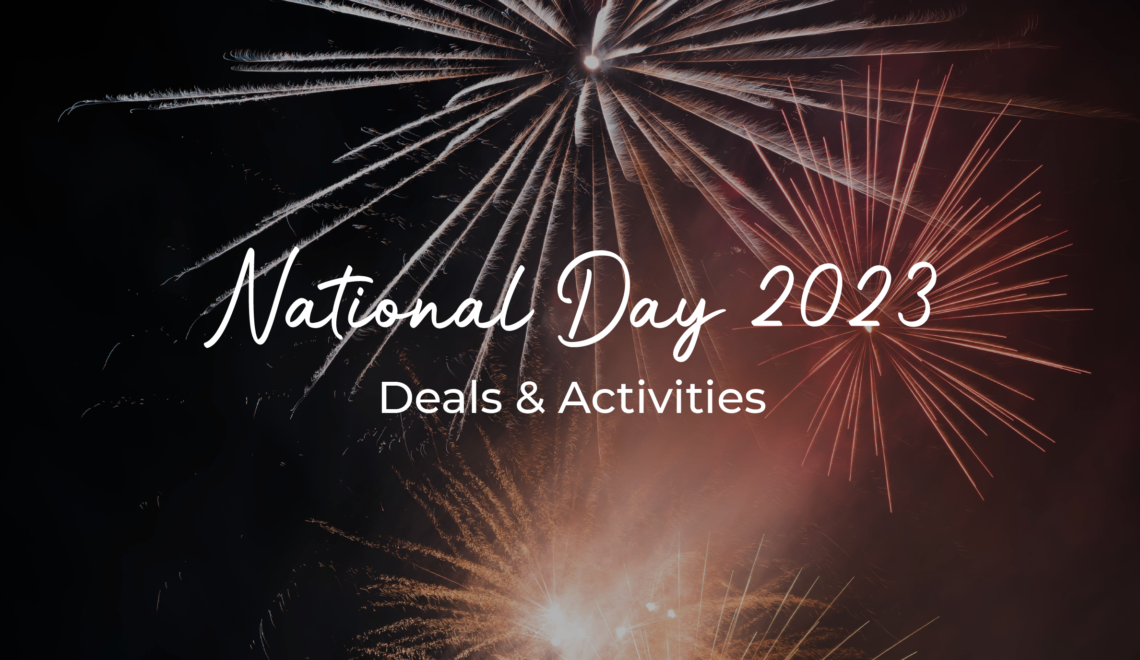 Celebrate Singapore's 58th National Day in the most enchanting way possible! This year, let your creativity soar as you adorn your home with very own art masterpiece and delectable treats, bringing forth the essence of harmony and unity. As you embark on this journey of art, fun, and delectable treats, we invite you to explore our handpicked selection of National Day Deals, designed to make this year's celebration even more memorable for you and your child. Get ready to dive into a world of exciting activities and create cherished memories that will last.
1.  Celebrate National Day with STEM Magic at The Polliwogs! 

Join us for an exciting and educational STEM workshop in collaboration with Curiosity Kids.  Let your child's creativity shine as they create their own Confetti Popper and explore the fascinating concept of force.  Witness the magic of water moving from one cup to another in captivating experiments! 
Suitable for 4-9 Years Old
When: 9 August 2023, 10:30am to 11:30am
Price: $45 per child (Includes 2 hours play at Indoor Playground)
Location: 1 HarbourFront Walk, #03-12 VivoCity, Singapore 098585
2. Create your very own "My Singapore – Nagomi Art" with White Canvas Studio

In celebration of Singapore 58th birthday. join us in our Singapore themed Nagomi Pastel Art workshop by using pastels and fingers in creating a beautiful and heart-touching artwork through simple yet unique ways of painting techniques.
Suitable for 6 Years & Above
When: Multiple Dates & Time Available 
Price: $45 per child, $80 per parent + child
Location:  229A Upper Thomson Rd, Singapore 574361
3. Bake your own "This is Home Cake" at Genius R Us 
Elevate your National Day Celebration with family and friends by adding another delightful dessert! Join hands with your child and embark on a heartwarming baking adventure to create your very own "This is Home Cake." This sweet and symbolic treat will also serve as a perfect way to nurture your child's blossoming confidence and creativity.
Suitable for 2.5 Years & Above
When: Multiple Dates & Time Available 
Price: $38 per child, $53 per parent + child for first timers 
Location: 2 Yishun Walk #04-06 HomeTeamNS @ Khatib Singapore 767944
4. Snag the best NDP bundle from Nurture Craft
Ignite your child's imagination and nurture their character values through a captivating collection of stories from around the world. Encourage your child to explore the world through these timeless narratives, for it is in the pages of these stories that they will find the keys to becoming compassionate, resilient, and well-rounded individuals.
Suitable for 7-9 Years Old
Price: $30 (U.P. $60)
5. Celebrate National Day with an Exciting Coding Offer

Unlock the world of limitless possibilities for your child with the Micro:bit – an easy-to-program and incredibly fun device that sparks curiosity and ignites their passion for coding! As we commemorate Singapore's 58th birthday, we bring you the perfect opportunity to equip your young ones with invaluable skills that pave the way for a brighter future.
Suitable for 5-15 Years Old
When: Multiple Dates & Time Available 
Price: $480 (U.P. $600)
Location:  10 Anson Road, #03-54 , International Plaza, S(079903) Singapore 079903
6. Discover the Magic of Latin Dances at The Dancesport Academy
Unleash your inner dancer and ignite your passion for Latin rhythms this National Day with an exclusive offer from The Dancesport Academy! Step into the vibrant world of Latin dances, where each movement exudes grace, energy, and the joy of self-expression.
Suitable for 4 Years & Above
When: Saturday, 1.30pm-2.30pm | Sunday, 2pm -3pm
Price: $25 (U.P. $30)
Location:  TDA Dance Studio, Recreational Complex #03-00, Chinese Swimming Club, 34 Amber Road, Singapore 4398701
7. Unleash Your Inner Artist with Supamindo

Let your child's imagination soar in the "Young Artists Workshop," a delightful and engaging experience designed to inspire young minds and nurture their artistic flair. Join us on a fun-filled journey of artistic exploration as we embark on a quest to develop fundamental drawing skills that will set the foundation for a lifetime of creativity.
Suitable for 7-12 Years Old
When: Saturday, 2pm-4pm
Price: $80
Location: Hougang Street 21, #02-217 Blk 208, Singapore 530208 (Above McDonald's)
8. Ignite Your Child's Coding Adventure with Walnut Coding

Give your child the gift of knowledge and empower them with essential coding skills through our immersive coding workshops. Join us on an exhilarating journey where our young learners will acquire FIVE fundamental coding concepts and apply logical thinking while accomplishing THREE exciting and enjoyable projects!
Suitable for 6-12 Years Old
When: Multiple Dates & Time Available 
Price: Free
Location: Online
9. Nurture Creativity this National Day with Tree Art

Unlock the world of imagination and artistic expression with Tree Art's specially curated courses for young aspiring artists! Let your child embark on a mesmerizing journey through painting, illustration, design, crafts, and a plethora of other captivating activities.
Suitable for 3-16 Years Old
When: Multiple Dates & Time Available 
Price: Free for 1st Timers
Location:
Paya Lebar Campus: Kinex Mall 11 Tanjong Katong Road #02-07/08, Singapore 437157
Tampines Campus: Our Tampines Hub 1 Tampines Walk #B1-04/05, Singapore 528523
Jurong East Campus: Westgate Mall 3 Gateway Drive #04-33, Singapore 608532
Lor Chuan Campus: New Tech Park 151 Lorong Chuan Lobby A #01-14, Singapore 556741
Farrer Park Campus: City Square Mall 180 Kitchener Road #04-18, Singapore 208539
Orchard Campus: Paragon 290 Orchard Road #05-34/34A, Singapore 238859
Sentosa Campus: Quayside Isle 31 Ocean Way #01-21, Singapore 098375
Kovan Campus: Stars of Kovan 988 Upper Serangoon Rd #01-08/09/10, Singapore 534733
Punggol Campus: Northshore Plaza 407 Northshore Dr #03-01, Singapore 820407
East Coast Campus: i12 katong, 112 East Coast Road #03-16/17, Singapore 428802
Sengkang Campus: Sengkang Grand Mall, 70 Compassvale Bow #02-17, Singapore 544692
10. Embrace the Future with Futurum Academy

Give your child the ultimate advantage in a rapidly evolving world with Futurum Academy's innovative curriculum! We take pride in seamlessly integrating diverse disciplines like coding, digital art, 3D design and printing, and engineering design to equip your child with the finest knowledge, skills, and abilities needed to be confidently future-ready.
Suitable for 4-15 Years Old
When: Multiple Dates & Time Available 
Price: Free for 1st Timers
Location: 107 North Bridge Road 02-13/K05 FuNan Mall, 179105 Singapore 179105