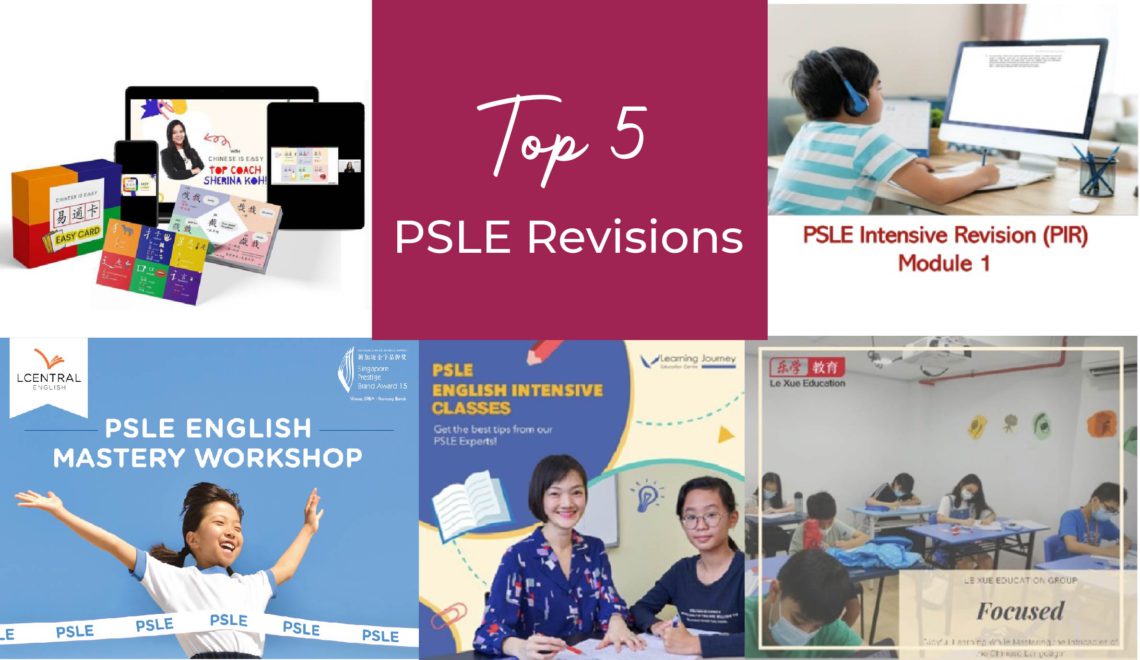 Are you looking for a way to boost your child's performance in the upcoming PSLE exams? This June holiday, give your child the gift of academic excellence with our top recommended PSLE Revision Programmes.
These programmes are designed to help your child excel in PSLE by providing them with focused and targeted revision sessions to help them ace the all-important exam milestone!
Don't wait until it's too late! Sign up for these PSLE Revision Programmes today and give your child the confidence they need to ace the exams.
PSLE English Mastery Workshop

Looking for that final boost to help your child excel in the PSLE English exams? Look no further than LCentral's PSLE English Mastery Workshop! Conducted by two experienced Master English Specialists, this workshop offers insightful tips, techniques, and strategies to help your child achieve success in their PSLE exams.
The workshop is designed to provide your child with everything they need to excel in the PSLE exams. We offer post-workshop access to LCentral's digital content, which includes exclusive resources such as our Exam Practice Booklet, PSLE Exam-savvy Strategies Study Guide, additional practice questions, and more!
With this comprehensive and effective workshop, your child will gain the confidence and skills they need to succeed in their PSLE exams.
When: 5th June 2023, 10am-5pm
Price: $288 for 1 Session
Location:  LASALLE College of the Arts (1 McNally St, Singapore 187940)
PSLE English Oral Preparation Class

If you are looking at targeted preparatory assistance for Oral component, Learning Journey's Oral Prep Class is designed to improve your child's pronunciation, diction, vocal expression, intonation, and articulation. Receive extra simulated oral practice sessions to build their confidence for their oral examination. These additional sessions provide your child with valuable practice and feedback, helping them to feel more prepared and confident on exam day.
When: Multiple Dates Available
Price: $180 for 2 Session
Location: Online
PSLE Maths Intensive Revision
The P6 Maths Intensive Revision programme by Neuromath Learning Centre is designed to realign their thinking processes and concepts in Math problem-solving. Our modular programme is specifically crafted to provide Primary 6 students with a thorough revision of major Math topics. Through our intensive and interactive workshop, our experienced Math specialist will reinforce our proprietary easy-to-apply strategies, giving your child a solid foundation in problem-solving as they prepare for their PSLE exams.
When: 13 June – 14 June, 10.30pm-1.30pm
Price: $324 for 2 Session
Location: Online
PSLE Chinese Vocabulary Booster Class

In this workshop, we will work closely with your child to teach them our "3R Method", a proven approach that focuses on Reading, Retelling, and Reviewing to enhance their understanding of Chinese vocabulary. By intensively reinforcing this approach in just four days, your child will have a solid foundation in Chinese vocabulary and be better equipped to tackle challenging problems in their PSLE exams. The booster class will cover P4-P6 vocabulary, ensuring that your child has a thorough understanding of the vocabulary required for their PSLE exams.
When: 20 June – 23 June, 9am-12pm
Price: $450 for 4 Session
Location: Bishan Street 22, #01-199, 570284 Block 284, Singapore 570284
Easy Chinese Card System – PSLE Vocab

Are you looking for an effective and proven way to help your child master PSLE Chinese? Look no further than the Chinese is Easy Card system. This innovative system has been designed to help students maximize absorption and increase retention when learning PSLE Chinese. The system has been proven to be highly effective in helping students achieve academic excellence.
The system includes 56 proprietary flashcards that consolidate and connect key high-frequency Chinese characters and words used in the PSLE exams. Each flashcard includes easy-to-remember examples to help your child understand and remember the meaning and usage of each word. In addition to the flashcards, the system also includes 8 proprietary videos that provide interactive and engaging instructional content. Your child can watch these videos anytime, anywhere to reinforce their learning.
Price: $75 (U.P. $79)