In this month's issue of Beyond the Classroom, we are very proud to present to you Alex Wong – Founder of Stag Match. Alex believes there's a winner in every child and his goal is to uncover the hidden potential in each and every child.
1. Describe yourself and what you do?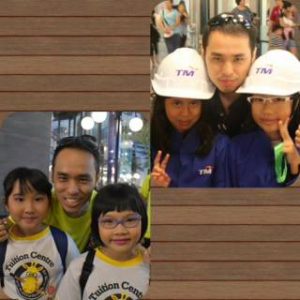 Hi Everyone, I'm Alex, the founder of Stag Match. Commonly known as Mr A or just Alex.
Stag Match has currently 19 Branches all over Singapore covering Tuition, Enrichment, Student Care as well as Adult Training. Recently, Singapore Science Center has selected Stag Match to partner them for our science module. As the first enrichment school in Singapore to be chosen, we are incredibly honoured by the collaboration.
Stag Match is also in Malaysia, Australia and Philippines. You can find out more about us at www.stagmatch.com.sg
2. Is there a story behind WHY you do what you do?
I believe that every child is a winner and where possible, would like to do my part to bring out the hidden talents in each one of them. Stag Match enables me to fulfil this belief and passion.
Since 2001, our team at Stag Match have been working hard to provide our students with a strong foundation of success by providing excellent tutors and high-quality materials to support them on their learning path.
We believe each child is unique and is motivated differently. As such, by working closely with our students, we aim to understand them and help them cultivate the right learning attitude in everything that they do. Additionally, every child entrusted to our centres is a show of faith from their parents on our capabilities.
We are driven and motivated by this trust and measure our success based on the achievements of our students.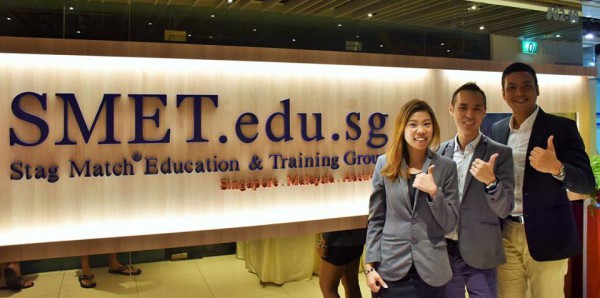 3. Share with us what you were like as a student and how school was like for you. In retrospect, how do you think that played a part in what you do now and who you have become?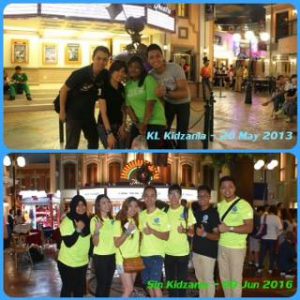 Mathematics was my strong subject during my school days, and I had always imagined that I would become an engineer or doctor when I grow up. However, I later became inspired by one of my secondary school teachers (Mummy Chan) to become an educator. The journey has not been a smooth one, and I'm very grateful to my family, especially my parents, for being my greatest motivation and cheerleader. I'm also thankful to everyone who has given me endless support throughout my journey.
4. How do you reinvent yourself? What motivates you?
Achieving success lies in the boldness of an individual's. All dreams can come true as long as we dare to pursue them.
Every time I see my students develop to become useful individuals in the society, I feel that everything is worth it. I find great joy in connecting with my students and finding out how they are faring in their lives.
5. What's the best piece of advice you ever received or given? Or Share ONE life lesson and how it changed the way you approached life.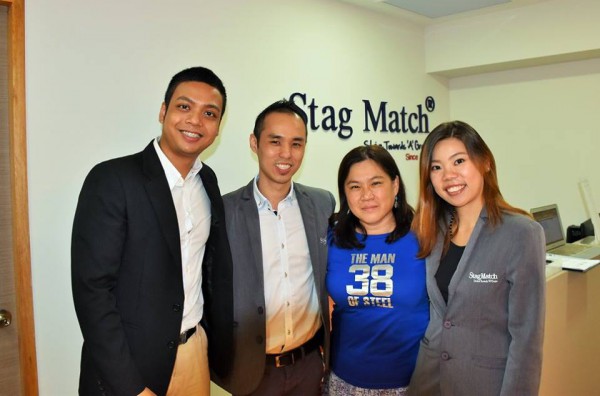 "A dream doesn't become a reality through magic; it takes sweat, determination and hard work."
I started the company with minimal capital and with no additional financial aid or funding. As an entrepreneur with no experience at that time, I had to learn and adapt quickly.
From tutor recruitment to marketing, no tasks was too big or small for me and I had to learn how to overcome challenges that were thrown my way one step at a time.
6. How do you hope your business might do its part to transform or add value to the educational scene in Singapore?
At Stag Match, we take our responsibility to help develop the character of our students to become contributing individuals to the society very seriously. We do our best to reach out to as many students as we can. Since 2009, Stag Match has joined partnered a few other companies to render assistance to low-income families.
In this initiative, we do our part by waiving the tuition fee of our students so that they can also receive support and tuition at selected Stag Match centres. This project is a significant initiative for us and we will continue to do our part to add value to the educational scene in Singapore.