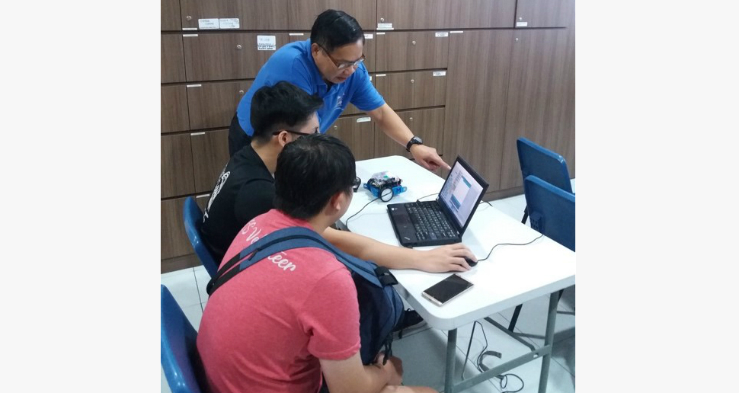 On 30th March 2019, the second workshop under our "Give a Gift of Learning" campaign was successfully conducted with the support of our wonderful partner – The IoT Academy. The campaign, which aims to bring together like-minded individuals that endeavour to spread the joy of learning, was made possible through close collaboration between Care Corner, IoT Academy and was proudly sponsored by Qiren Organisation.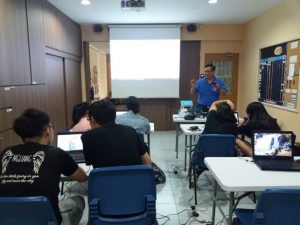 The IoT Academy Master Trainer teaching the basics of mBot Programming
The theme of the workshop was to allow learners to enjoy the hands-on experience of programming, electronics, and robotics. In order to achieve this objective, the master trainer from The IoT Academy conducted a mBot Programming workshop which gave the students first-hand access to the explore the infinite possibilities to embark on the world of STEM (Science, Technology, Engineering, Mathematics).
During the 3-hour programme, youths from Care Corner Teck Ghee Youth Centre were able to learn basic programming of the mBot robot and through that, the ability to control the mBot robot to complete simple tasks. Using the many functions of the mBot robot and coupled with the youths' creativity and imagination, the youths were able to have lots of fun as they learnt how the mBot robots work and function.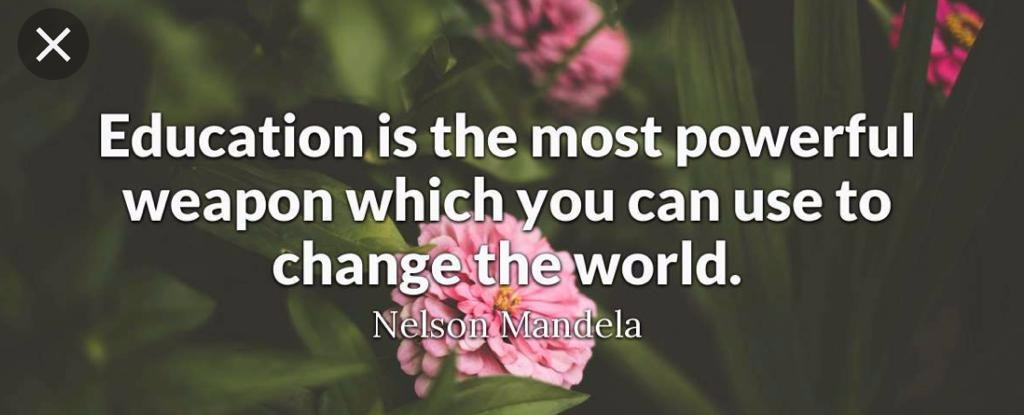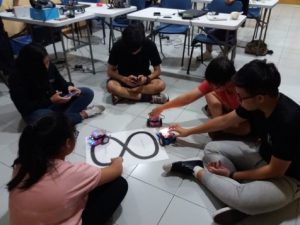 "I am privileged to have the chance to train a group of enthusiastic youths who are new to robotics. The students took away a basic understanding of robotics and coding, which some have expressed interest in taking further robotics classes. I am glad to see these children get the chance to learn and be exposed to something they have never tried before." – Mr Lee, Founder of The IoT Academy
"We are really happy to be able to work together with Care Corner once again and allow another group of youths to have the opportunity to pick up a new skill. We look forward to reaching out to more youths students and hope that more individuals that have the same vision join us on this journey to give the gift of learning." – Jamie Tan, Founder of Flying Cape
"At Qiren Organisation, we believe in change and we want every youth to be empowered, regardless of their financial ability. We are proud to be part of this initiative and do our part for the community." – Sharie Lim, General Manager of Qiren Organisation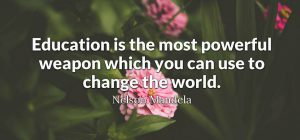 "We are blessed to have Mr Lee, who recently coached a group of Singapore students to clinch the 1st prize in FaceOff International Competition. Our youths enjoyed new learning and hands-on experience. They learnt to do simple coding and manoeuvre the movement of robots and had fun. Thank you to all who contributed in one way or another to make this possible for the youths." – Faith Ng, staff at Care Corner Teck Ghee Youth Centre