Sharing from Mummy Jeanelle
The twins had an awesome time attending holiday workshops LingoAce.  The centre is huge, nice & secured environment with many nice cafes downstairs for parents to chill while waiting for kids; just a bit far for us!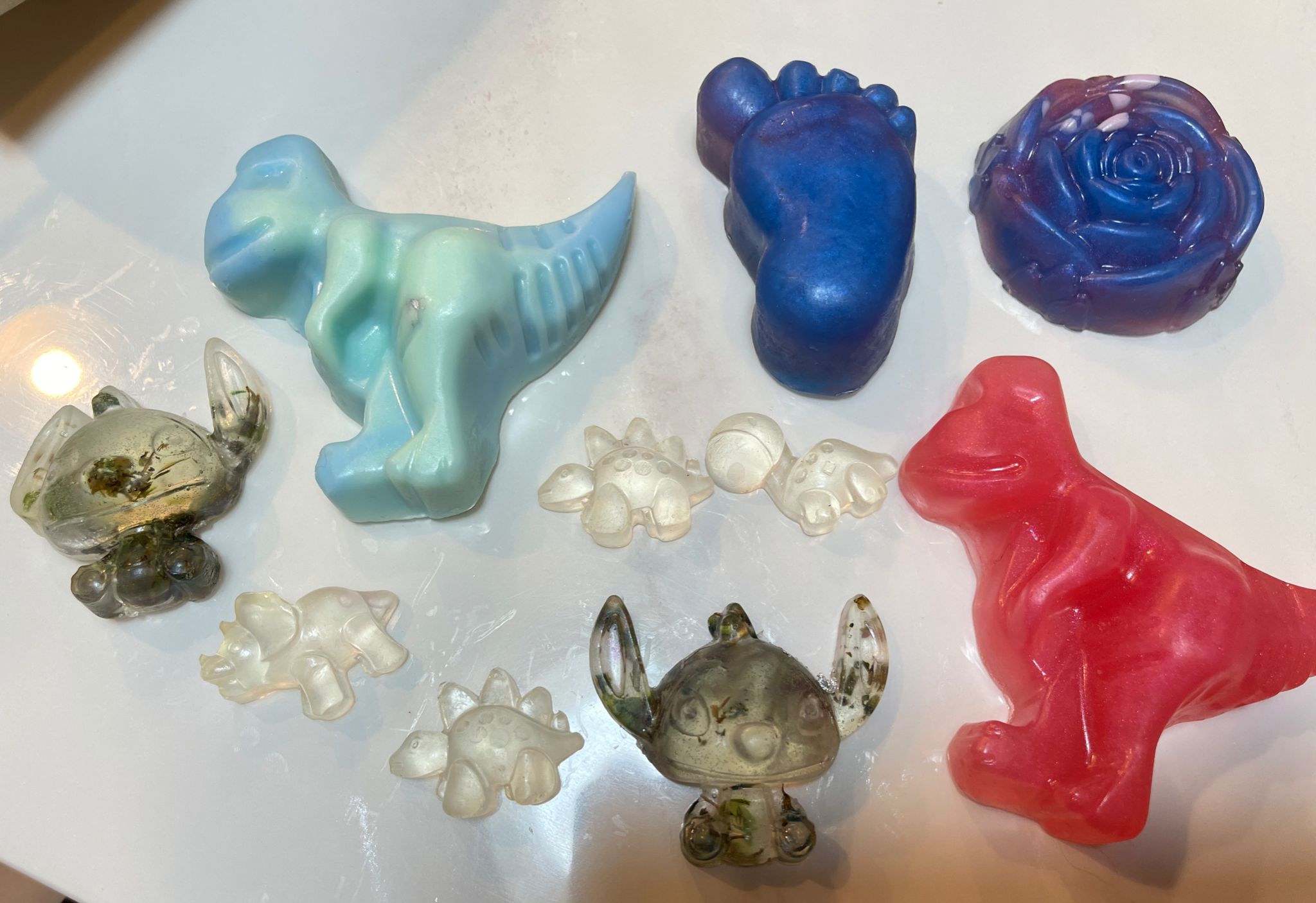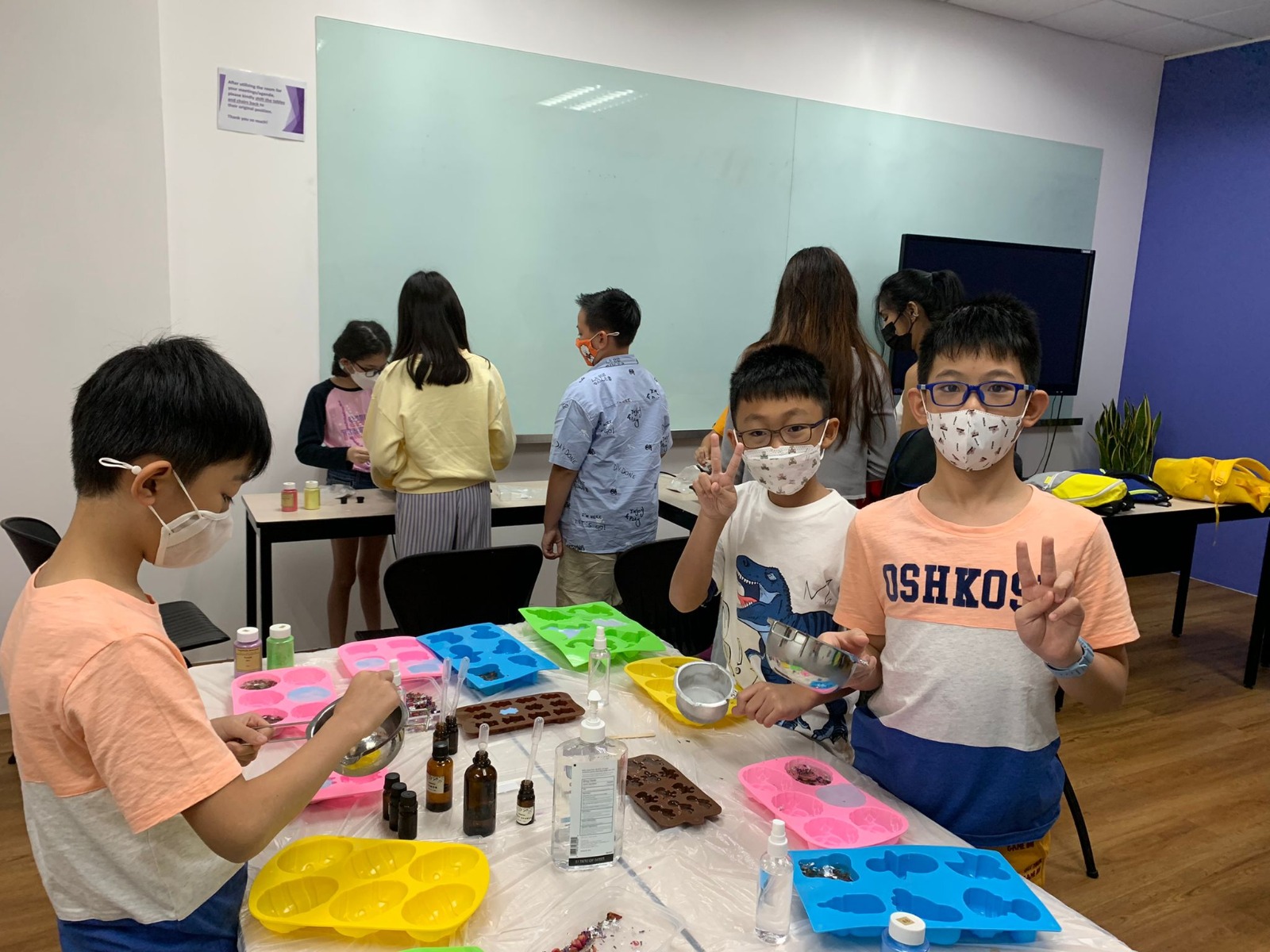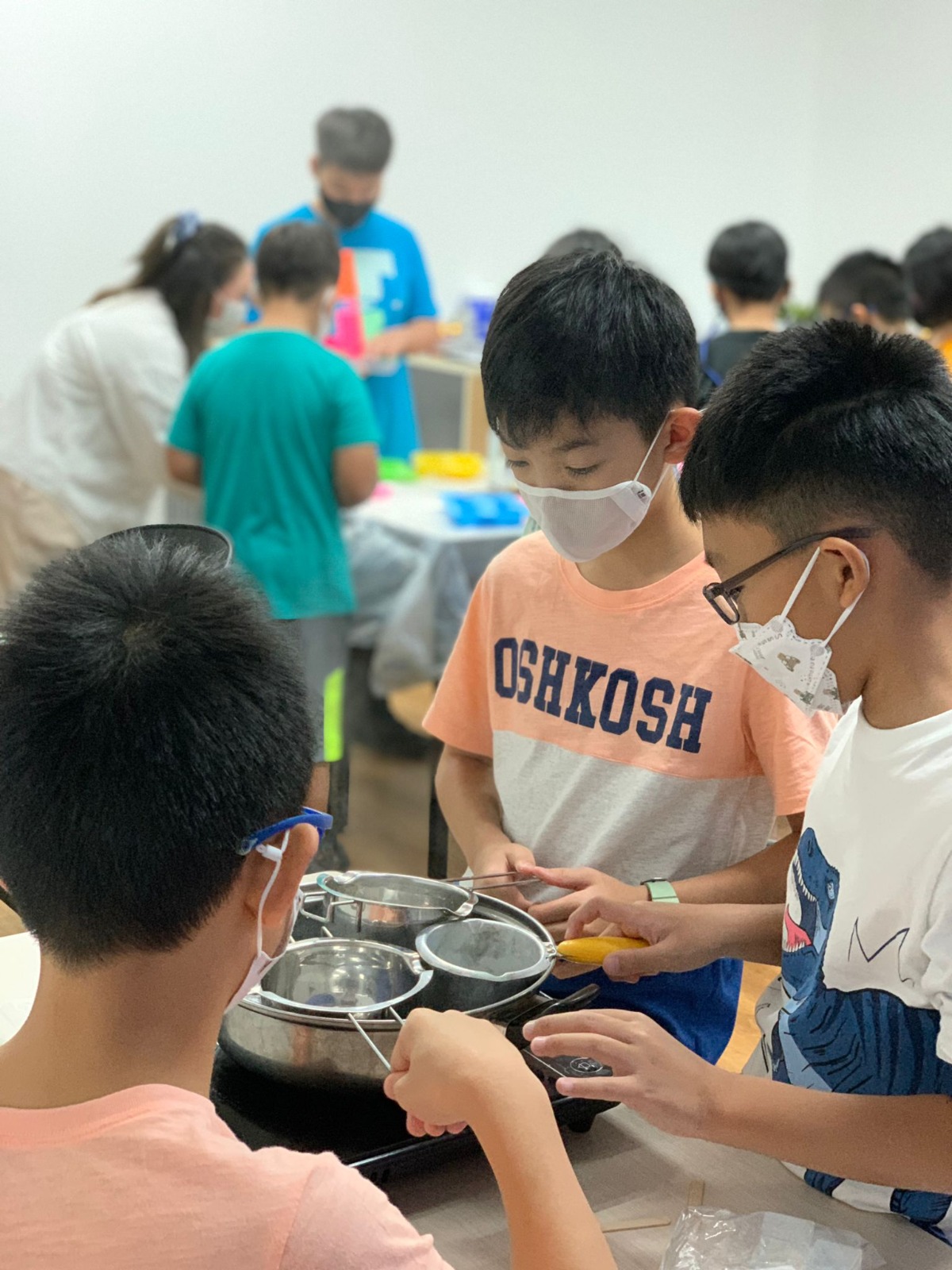 They started with making their very own all natural soap bars from scratch using natural ingredients – EO, dried flowers & colorant. They made dinosaurs, Stitch, Big foot etc and the pretty flower soap is for me! They ran into the bathroom to test out their soap the moment they got home. Didi being didi, he was worried about the soap getting smaller and out of shape with use so I ask him to use it with the mesh netting provided. Korkor, on the other hand, had a whale of his time sliding across the soapy floor in the bathroom….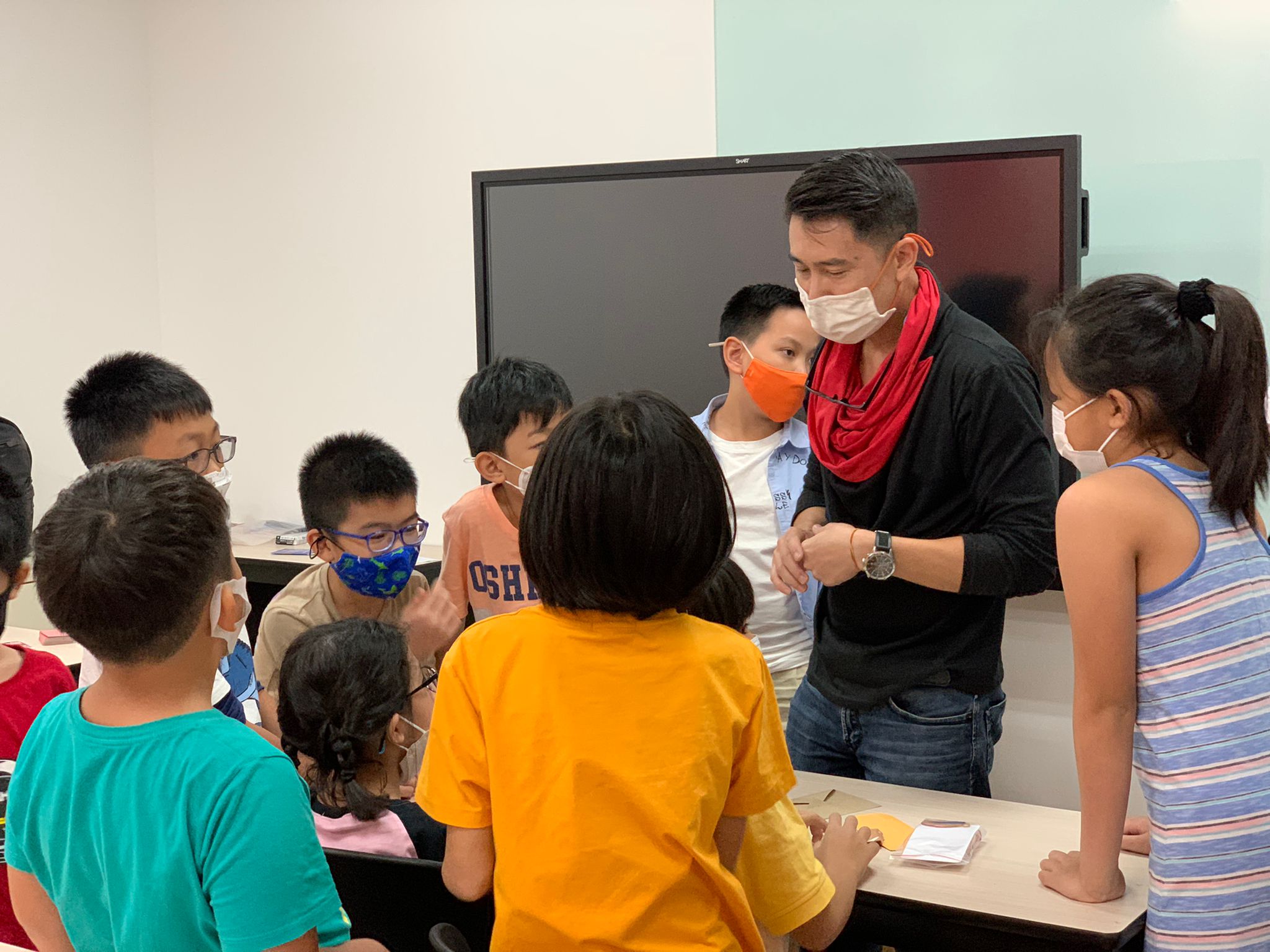 The highlight of the day must be the magic workshop where they learnt cool magic and card tricks in Chinese. The anti-cheena Korkor said he couldn't understand what the magician said but he could still follow through and perform his own magic. This is exactly the kind of environment I want to put him into! His interest and enthusiasm in learning magic tricks have broken down the language barrier. Way to go, Korkor! Didi & his friends understood the workshop well.  Glad they had fun and learnt something new in a "foreign language" so to speak! Looking forward to more exciting workshops!