This June Holiday starts on the 28th of May 2022, and boy, are parents going to get busy.
For some it is finally the long-awaited time to travel out of Singapore, but how else do you keep your kids away from the television or smart devices if you are not travelling?
Holiday camps have been in demand all these years, and they are evolving each time to better engage our kids' thinking skills while improving their social skills.
Here are 5 June Holiday Camp programs that should be on top of your list.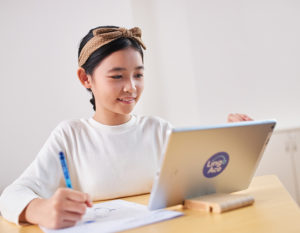 Looking to cultivate and improve your child's interest in the Chinese language?
Now you can do so with LingoAce Gamified Holiday Programs!
LingoAce believes in providing holistic teaching to your child in the Chinese language education. Their teachers are patient and professional, ensuring that they engage the children throughout the program.
There are 4 types of Holiday Programs:
Gamified Preschool Holiday Program (Preschool) 
This program is designed specifically for pre-school goers to prepare them for their Primary 1 education.
They will
– learn through fun and engaging games, rhythmic nursery rhymes, and animations,
– learn about sentence structuring and the common vocabulary.
Number of lessons: 4
Lesson Duration: 25 minutes. Twice a week. 
Price: Starts from $89.88, different packages are available.
Gamified Chinese Culture Course (Primary)
For P1-P5 students, LingoAce has come up with a program to introduce the Chinese culture at an in-depth level while keeping the lessons energetic.
Teachers will be introducing Chinese historical figures and stories and will also be coaching the students on the steps and procedures to ace their comprehension and composition writing skills.
Number of lessons: 4
Lesson Duration: 55 minutes. Twice a week. 
Price: Starts from $179.76, different packages available.
Gamified Chinese Bridging Course 
In addition for the P1-P5 students, this course focuses on preparing the child's skills and knowledge for the second semester.
Number of lessons: 4
Lesson Duration: 55 minutes. Twice a week. 
Price: Starts from $179.76, different packages available.
Intensive PSLE Booster Program
As we all know, P6 is one of their most intensive years.
To help enhance their strengths and improve their weaker areas in the Chinese language, this program will focus on areas such as composition, comprehension, and oral. The teachers will also be guiding the students with tips on how to prepare for PSLE.
Number of lessons: 4 
Lesson Duration: 55 minutes. Twice a week. 
Price: Starts from $179.76, different packages available.
These Holiday Programs will run from 28th May 2022 to 26th June 2022.
Book Now: Find out more about the LingoAce June Holiday Chinese Culture Camp here: https://bit.ly/38tpYZx
A Better Way to Write – The Current Affairs Driven Approach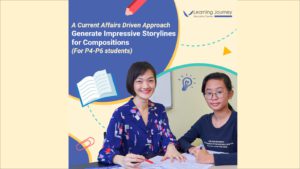 Storytelling is a skill that requires the child to not only have a strong pool of vocabulary but also have an engaging and creative mind.
One way to improve composition writing is to learn how to write powerful storylines and create realistic storylines through current affairs writing style.
Contrary to how we perceive current affairs, lessons conducted during this camp are designed to bring out the curiosity and intuitiveness in your child in an interactive environment. The objective is to encourage your child to ask questions and strategize the steps of writing. The more they ask, the more they can learn to write in a precise manner for their compositions.
Your child will learn
– Impressive storylines to attract readers,
– Brainstorm and strategize storyline generalization
– Expand their vocabulary bank on specific and relevant composition topics,
– Craft realistic and meaningful dialogues in their compositions,
– Write with no logic gaps in their stories, and
– A current affairs driven approach to increase their interests in composition writing
Suitable for: P4 – P6 students 
Date: 8th June 2022 – 21st June 2022
Time: 2h, 1-day workshop 
Book Now: For Physical classes, click here
For Online classes, click here
POSB Education Fair Promotion: $55 per session (U.P. $85)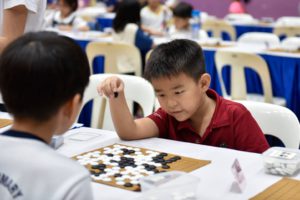 Kids are on their smart devices for long hours (especially when we are not there to eyeball them).
If you are looking for a holiday camp program that does not involve any smart screens, why not introduce Weiqi to them?
As a strategy board game, Go or Weiqi sets out to build your child's critical thinking skills and problem-solving abilities. These lifelong skills will help develop your child into a more confident adult as he grows.
What's more, to provide more convenience to children who are unable to attend the physical lesson, parents can opt for the online program too!
Suitable for ages: 5 years and above 
Date: 30th May 2022 to 20th June 2022
Time: 1 hour for 3 days. Monday to Friday
Website: For Physical classes, click here
For Online classes, click here
Book Now: $60 (For 3 Days)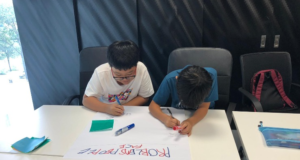 Entrepreneurship is a form of business that adults dream of embarking on and have come to realize that it involves many skill sets that would have benefitted them if taught from a young age.
One might think that it is too young to teach our kids on how to run a business, however, entrepreneurship includes emotional intelligence (or EQ) and social intelligence too. Besides learning how to make better decisions and solve problems, it is crucial that our kids listen, observe, and have empathy.
In this Kidspreneur Camp, your child will learn
Concepts such as critical thinking, creativity, and exploration,
Introduction to entrepreneurship and finding out the areas that ignite their passion,
Identifying problems and brainstorming strategies that can solve these problems,
What are the tips for storytelling and pitching ideas
Financial management and why it is important
Suitable for ages: 8-14 years old
Date: 30th May 2022 or 20th June 2022
Time: 10 am – 12 pm. 5 sessions (Physical), 4 sessions (Online)
Book Now: For Physical class registrations, click here
For Online class registration, click here
Exclusive Promotion: $358 (U.P. $528.00) for bookings made before (30 April) for physical class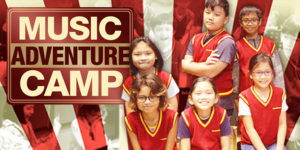 Nurture your child's talent this upcoming school holiday at Believer Music's 2-Day Music Adventure Camp! Lasting 5 hours each day and divided into two groups. Each participant will have an enriching hands-on opportunity to try out FOUR different instruments!
What your child will learn in this camp,
Learn basic strumming and chords on the Ukulele
Sing their heart out with Voice
Play chords on a Keyboard
Beat to a groove on the Cajon!
Suitable for ages: 8 – 11 Years Old 
Time: 2 sessions, 5 hours
Book Now: https://bit.ly/3xUczEE