It's the June Holiday! Are you looking for fun and enriching activities for your child? Come and check out our list of exciting activities, ranging from STEM, Arts, Dance and Baking, and be sure to let your child try out a new activity and have fun at the same time!
1. Code your own games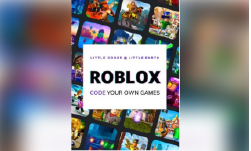 Age Group: 7 Years Old & Above
Price: $360 for 5 Sessions
Date & Time: 6th June-10th June 2022, 10am-12pm
Find out how to make amazing professional quality games that can be play with friends and family, or even sell on Roblox marketplace.
Book Now: https://bit.ly/3wE8umR
Age Group: 3 Years Old & Above
Price: $480 for 4 Sessions
The Ballet Academy has come up with 4 different levels of Dance Camp that will let dancers be exposed to Ballet Repertoire, Kpop and Rumba. Each exposure to different dance styles allows dancers to learn more about themselves and others. Your child will also be able to appreciate dance as an art form and promote positive aspects of dance culture.
Sign up here: https://bit.ly/3wFBVoU
3. Get awed by the Wonders of Science

Age Group: 4-7 Years Old
Price: $465 (U.P. $480)
Through inquiry-based learning, your child will explore collaboratively with peers, and gain critical thinking and problem solving skills, sharpen communication skills and build confidence!
Book Now: https://bit.ly/3PDMmRe
Age Group: 7-12 Years Old
Price: $20.90
Learn how to fold and draw Pikachu or Pokeball origami shapes with the teacher's direction in guided step-by-step instructions. Perfect for Beginner Art Students who want to practice drawing & socializing!
Sign Up Now: https://bit.ly/3yYDqjp
5. Impress your family by baking yummy chicken pies

Age Group: 2.5-12 Years Old
Price: From $38 (U.P. $55)
Date & Time: 18th June 2022, 11.30am-1pm
Come and have lots of fun and learn how to bake yummy mini chicken pies with your little ones this coming June Holiday!
Sign up here: https://bit.ly/38EBXEo
Click here for more holiday programmes!