Review by Mummy Lydia
"The best thing that happened this holiday" – and that summed up his experience attending the Adam Khoo I Am Gifted camp last December.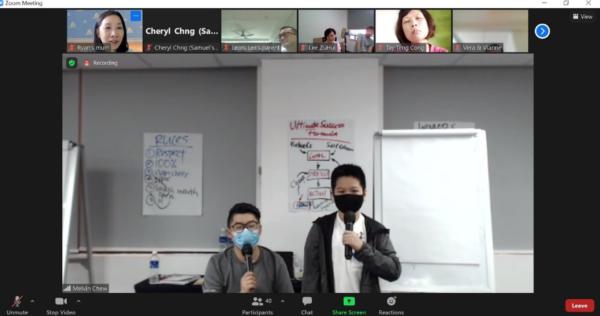 Ryan attended the Adam Khoo I Am Gifted camp last holidays and while it is perhaps a bit early to conclude if the camp was indeed life changing, I could definitely see some positive impact following through since he started school.
1. Applying study techniques to reinforce learning 
On the second week of school, he found that out he has a Science unit test and will also be tested on phrasal verbs. He decided to convert the science concepts into mind maps and also started drawing images to help him better recall the phrasal verbs. For a time-starved P6 student, I found that these skills helped them to recall core concepts faster.
2. Setting of life goals
As part of the camp, the kids were asked to map out their short term and long term goals. That would help him to work towards bite-sized outcomes in the lead up to PSLE and also think about their longer-term goals and ambitions. The map is proudly displayed on his table in the study room now to remind him of the life path that he has mapped out.
3. Improving relationships with family
We have always been a close knitted family. We tell our kids every day that we love them for who they are. Thus, I wasn't really expecting any big change in parent-child relationship. But what surprised me was the thoughtfulness he displayed to his grandparents after the camp. He makes a deliberate attempt to talk to his grandmother and puts away his phone when he is over for dinner. Simple actions like these makes a huge difference.
All in all, Ryan benefitted from the camp and compared to 2 months back, I do think he is more confident and better equipped to manage the challenges that comes his way. The motivation needs to be sustained though, otherwise it will be learnings down the drain. Looking forward to the follow-on sessions in the coming months to keep him on track!