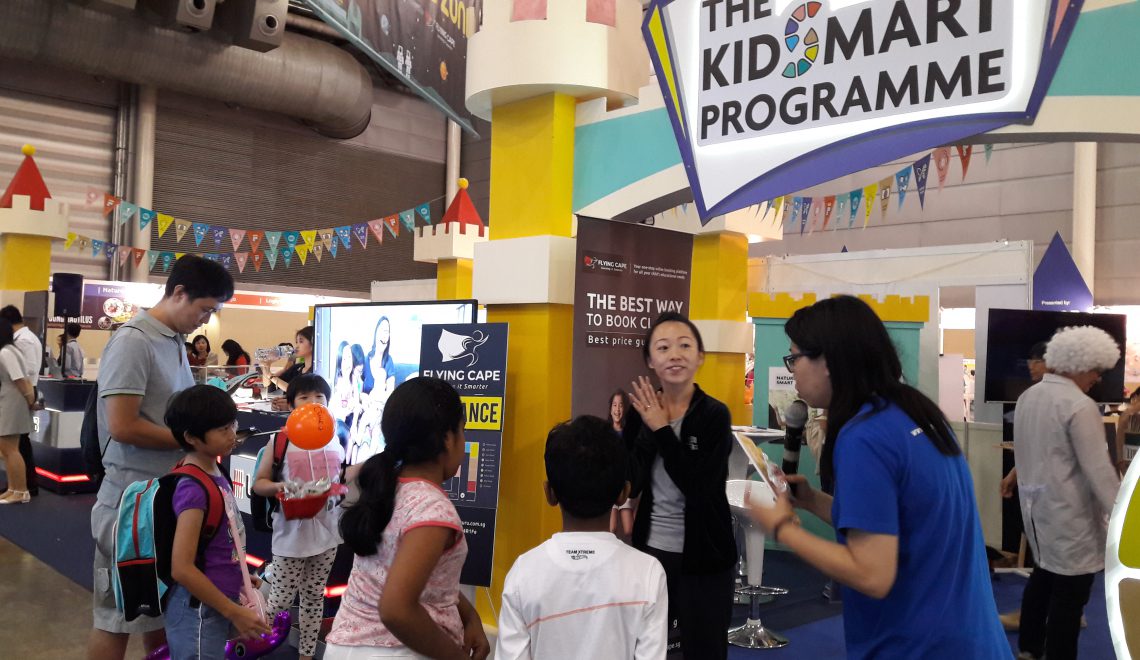 This week at Flying Cape: the Happy Sparks' Multiple Intelligence Zone
At Flying Cape, we are super excited to be bringing to you a whole Multiple Intelligence Zone at the Happy Sparks Fair this week!
Date: 10-13 Nov 2016 (Thursday to Sunday)
Time: 10am to 9pm on 10-12 Nov, ends at 8pm on 13 Nov
Venue: Singapore Expo Hall 4B
Flying Cape has always said that children learn best when they learn it their way.  So we are very glad for the opportunity to share more about Multiple Intelligence with parents and children at the Happy Sparks Fair this week.
7 ways we will be sharing more about Multiple Intelligence
1. We found a really good Multiple Intelligence assessment designed by Dr Branton Shearer. So we have worked with UOB and Times Experience to share that with you here – absolutely free.
2. We bring our whole team out to help you and your children decode the results of your Multiple Intelligence Assessment.  Just pop over to the Multiple Intelligence Zone from 10-13 Nov and ask for our Education Advocates.  We will be right at the entrance of the Zone.
3.  17 of Flying Cape's partners will be there! They have prepared a wide range of activities based on all of the Multiple Intelligence types so you can try your hand at many interesting activities from art, ballet, coding all the way to yoga – all for free!  Many founders from these 17 partners will personally be at the fair to share insights into their respective areas of expertise.  This is a great opportunity for parents to get a professional view on their little ones' potential in various areas.
4. If you find an activity suitable for your little ones (or yourself), you know you can book the activity with peace of mind.  In addition to Flying Cape's usual Best Price Guarantee, there will be many generous discounts given at the fair.  Do follow us at the Flying Cape's Facebook page for more information and pre-fair and post-fair Giveaways.
5. More than 2000 free trial classes to fair goers.  Because we believe in helping you give your children the widest possible exposure. To win these and other exciting prizes, simply sign up at for the Happy Expedition Passport.
6. Flying Cape partners are also presenting various free workshops at the fair, across different Multiple Intelligences.  A full list of activities at the Happy Sparks Fair can be found here.
7. Finally, we will show you how you can book classes on the Flying Cape-GoGuru website. So that when the fair is over, you can continue to find the most suitable activities for your children. Based on their unique interests and strengths.
Bonus: Meet and Greet with Iron Man at the Multiple Intelligence Zone! Photo opportunities courtesy of Kent Ridge Education (East).
See you at Happy Sparks!